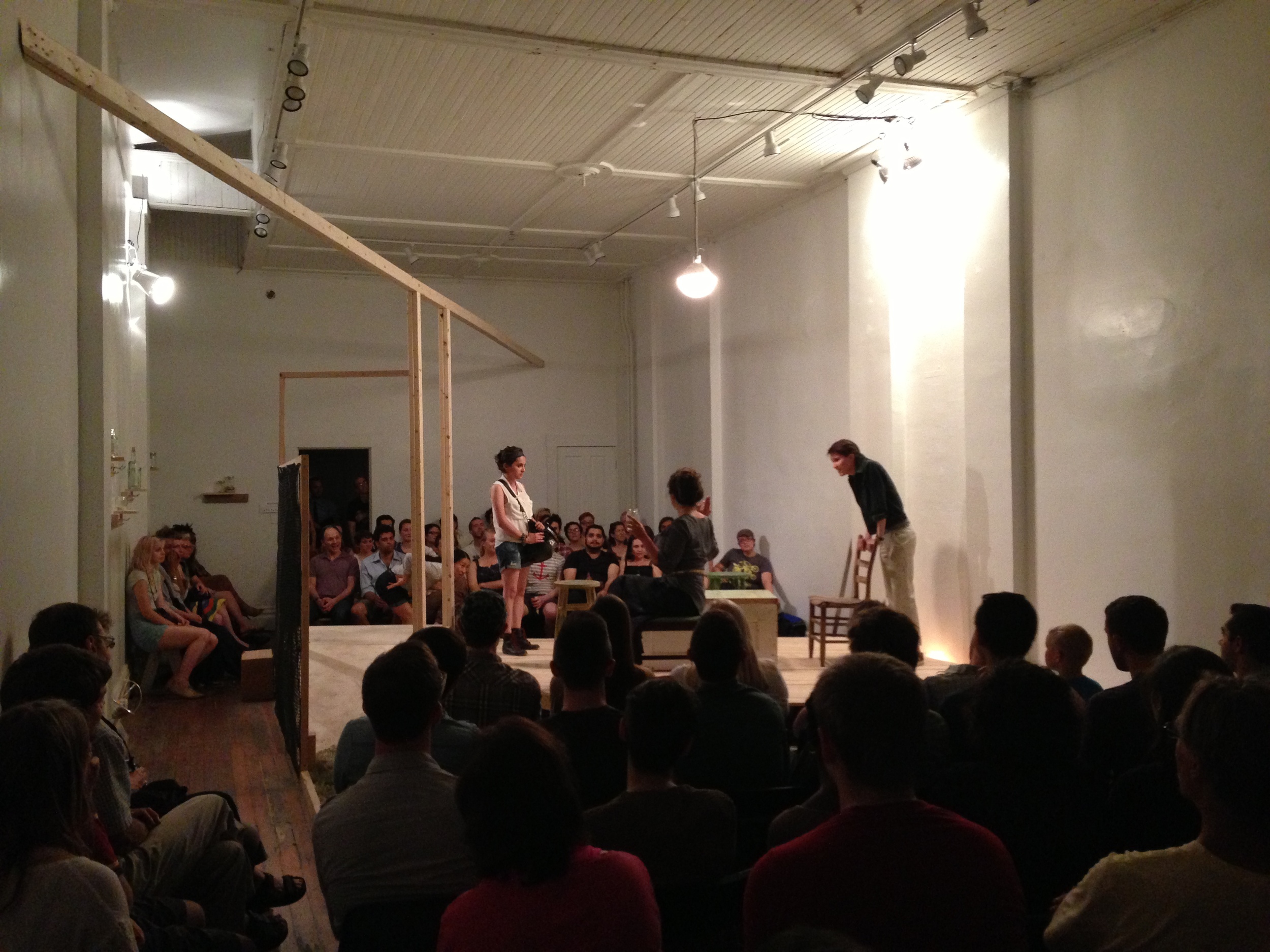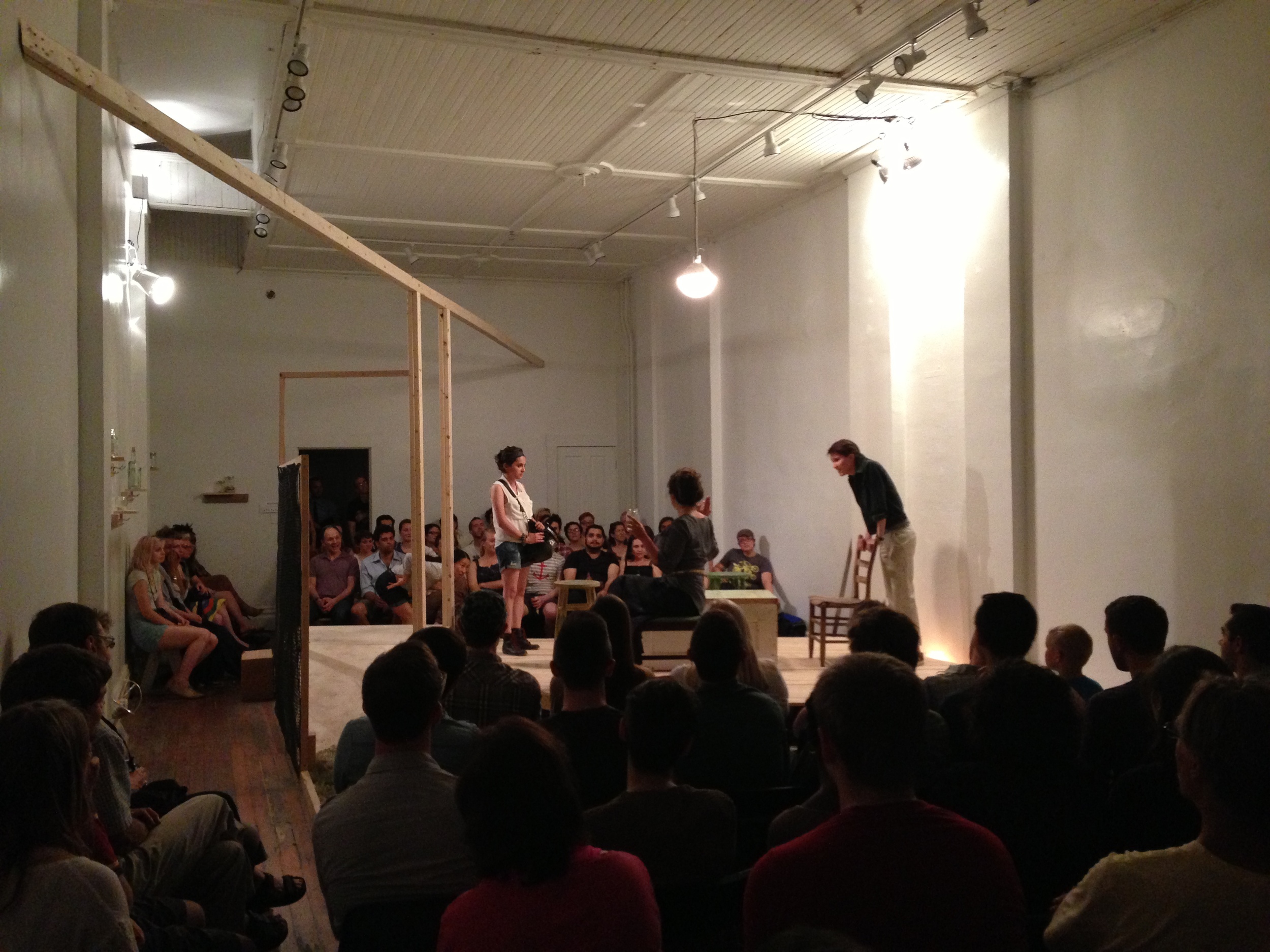 Chickens in the Yard
Chickens in the Yard was the first production of Hatch Arts Collective, and had its world premiere the weekend of June 7th, 8th, and 9th, 2013 at Fe Gallery in Pittsburgh's Lawrenceville neighborhood. Each performance sold out.
Chickens in the Yard is a new play that tells the story of a family through the eyes of their four chickens. Set in Pittsburgh, Chickens in the Yard explores what a gay identity means for one couple, as they journey from the families that raised them to the family they choose to create together. Amidst the struggle to define partnership and wrestle with individual family ties, Chickens in the Yard invites you to join them in taking one messy step forward.
Reviews
Cross Currents Pittsburgh by Jane Vranish
Shannon Writes by Shannon Reed
Queer & Brown in Steel Town by Ayanah Moor and Raquel Rodriguez
Cast and Crew
Paul William Kruse | playwright
Adil Mansoor | director
Nicole Shero | producer
Beth Glick | actor & graphic designer
Mallory Fuccella | actor
Rebecca Jacobson | actor
Maree ReMalia | actor
Alaina Dopico | musician
Nick G. Liadis | installation artist
Joseph Hall | costume designer
Katybeth Mannix | stage manager
Emily Swora | fundraiser